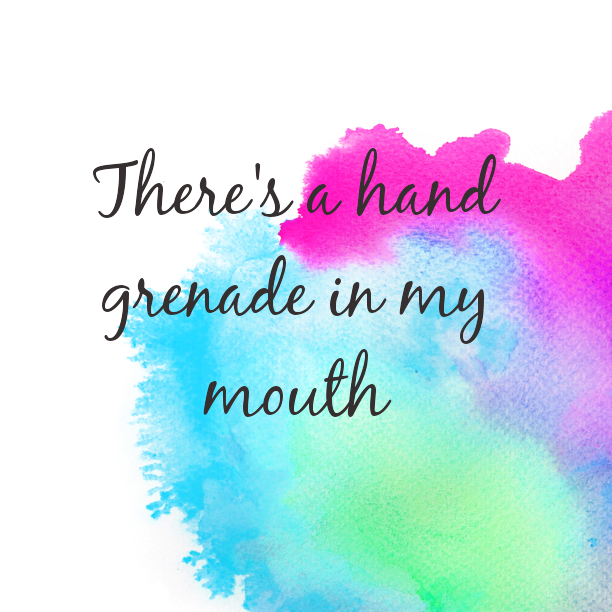 Now the shit has finally got real, with an impending appointment with for want of a better term, the shrink team, I find myself questioning everything. The depression first started to manifest when I was around ten years old. I first hinted at problems to a doctor a whole
fifteen years
later. In the past 8 years I have spent 1.5 of them pregnant and on and off a total of around four years on anti-depressants.
I'm thinking back to un-medicated times when I was most happiest, in my late teens and early twenties. It was easy to dismiss the depression as typical teenage goth crap, yet it's not the depression, the self harm and the suicidal tendencies that I find myself questioning, it's the other parts. The times when I was mischievous, hyper, bouncy, creative, flirty. The times when I was incensed and incandescent with rage and vitriol. These were the times I always thought were real, as they punctuated through the suffocating dark yet now, well now I'm beginning to wonder if there was ever anything remotely normal about them at all and if they were just as alarming as the depression.
There's things I did that aren't necessarily out there by any means yet when compared to the rest of my life back then, looking back they seem a little, to be frank, wtf-ish.
I'm beginning to wonder if I've ever truly known who I am and if the me I miss, was just the flip side to the me I am now.
Part of me fears a further diagnosis yet another part of me craves the relief to know that maybe none of this is truly me, the reason I'm so many mismatched parts is because not all the parts are me. That maybe I can be fixed. That it's not my fault I'm broken. Yet the other fear is, what if there isn't an explanation and this really is just who I am. I can't bare the possibility that this is it. Forever.
Sometimes I feel like a ball of nothingness that inhabits a body it doesn't even like trying on the skin and personalities of people that don't really exist hoping that one day I'll find one that fits and has my name inside.
I have two names yet I don't feel like either of them. The medication flatlines my personality. There's no spark. Nobody is home. I just exist. Sometimes I crave to come off them again, just to feel yet I'm afraid of
what
I'll feel. Afraid of what I'll do or say. Petrified that the faux clarity will pull the pin of the hand grenade that's in my mouth and I'll do or say things that can never be reversed. Things that will blow my life apart just to feel something. Just to do something. Just to try and be someone new,
again
.