So, Thing Two (age 6) came downstairs one day clutching an envelope asking if we had Father Christmas' address. I assured her i'd find it and would in the mean time put her letter somewhere safe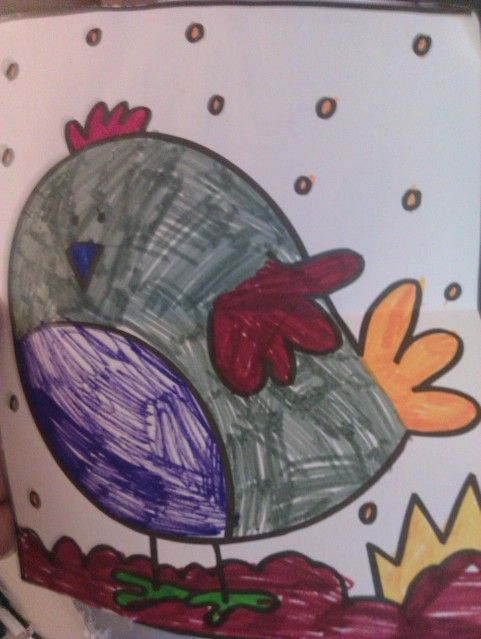 Naturally as soon as she went to bed I had a nosy, well you would wouldn't you? I expected the stereotypical 'I want I want' letter that kids are expected to write.
I should have known better, after all this is Thing Two we're talking about. Inside the letter was a picture coloured in for him and a card hand written by herself, with a free hand portrait of him..
Bless her, not once did she tell him what a good girl she is and nor did she ask for a single thing