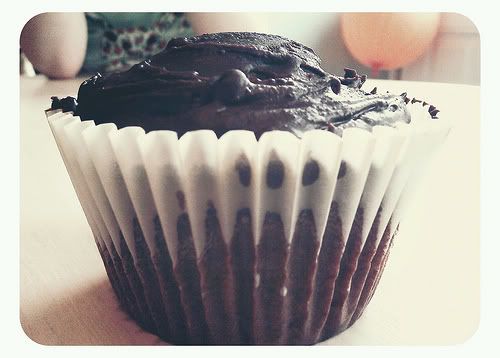 I genuinely don't understand why people buy cakes from supermarkets etc when it is so insanely easy, quick and fun to make your own. Not only do you control exactly what goes into them the texture is infinitely superior and quite frankly they have more taste!
So ours may not be perfect, but I'd take them over mass produced crap any day.
Whether you do it alone or bravely with your spawn, make the time and indulge in the difference. Chances are you'll never look back. There's a sense of motherly achievement in whipping up a quick batch of cakes or cookies for your spawn (& their friends) and serving them fresh and tasty.
It really is the small things that matter. It's the small things that shape childhood memories.